The Venture X Chicago – Oak Brook Terrace is a modern, industrial building designed by a local architect. It's located just 20 miles outside the city, between the western suburbs and downtown Chicago, and is accessible from any direction. We are located in the heart of the high-end shopping district, surrounded by restaurants and services that once many couldn't enjoy working outside the city. Even better, with Venture X Chicago – Oak Brook Terrace, you'll benefit from the experience of city-grade networking in a more local setting, with premium services and a closer proximity to home. And with half the commute time, underground parking, and a state-of-the-art facility that you'll not only be proud to work in, but proud to show your clients and customers, what's not to love?
Venture X Chicago – Oak Brook Terrace is larger than the average coworking location, at more than 24,000 square feet. As a result of a deep understanding of our potential and existing tenants, we offer 80 private offices that can accommodate from 1 to 10 people, and roughly 5% of our space is set aside for shared and dedicated offices. We predict that we will be "home" to more than 100 businesses in the near future. Now is a great time to find a space that fits your needs, whether you're a startup, looking for a space that can accommodate your flexible schedule, or wanting to just try us out with a community membership. (The membership also includes admission to our regular networking and continuing education programs.)
Related Articles
For years, people like lawyers and real estate brokers have sought out a carved-out space in a larger business footprint to keep down costs and also maintain a...
Read More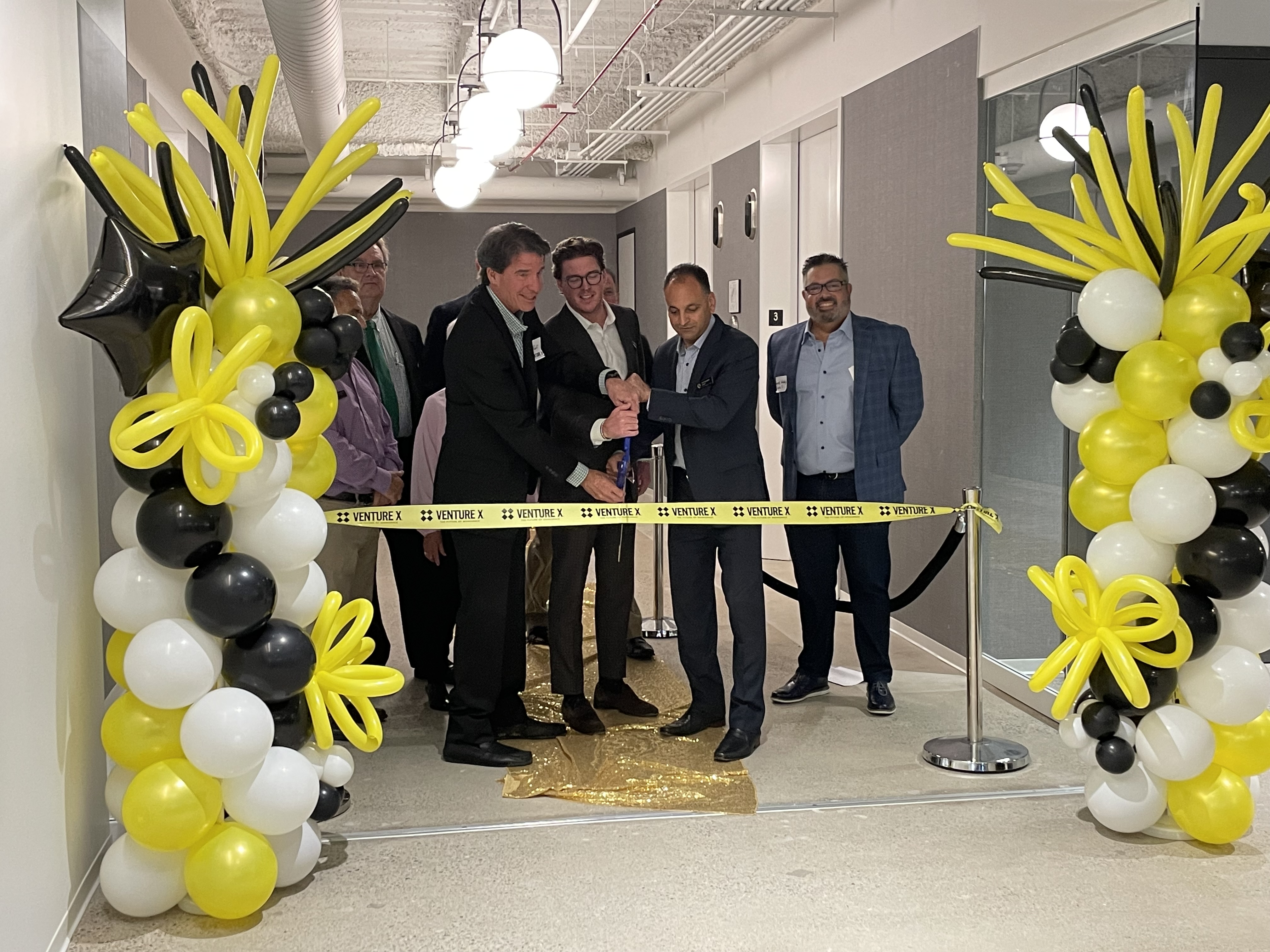 At the Grand Opening event this month, we celebrated the beginning of the newest Venture X Chicago - Oak Brook! Joined by Oak Brook's Chamber of Commerce for the ribbon...
Read More